There are 30 models of OHR MIXER which vary depending on the treatment amount and purpose of use. It is necessary to carefully judge the treatment volume, permissible pressure loss, usage and other conditions, and select the suitable model. For reference, please see the performance table for each model below. OHR will choose the most suitable model based on your conditions. Please feel free to contact us.
Performance table
1) Select the appropriate model for both the treatment volume and permissible pressure loss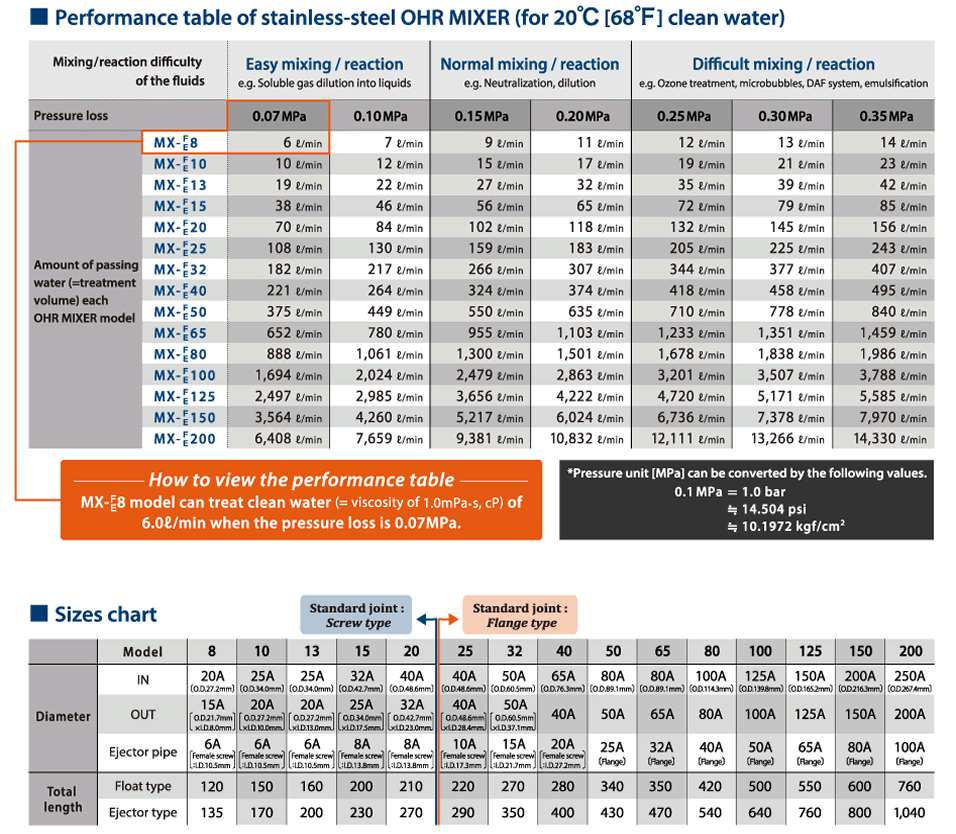 2) Select F type or E type according to the purpose of use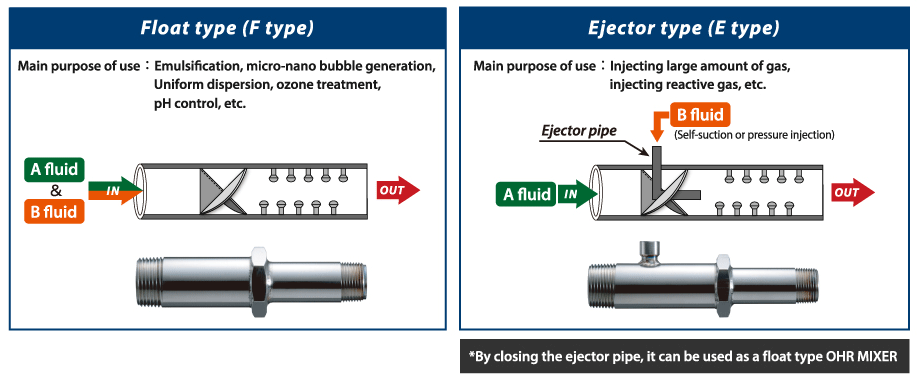 3) Select the material according to the purpose of use

※ Specification of heat-resistant PVC mixer is different from stainless steel model. Please contact us for more information.